Delivering quality through innovation

The future of Occupational Health - are you ready?
Edgbaston Park Hotel, Birmingham
Thursday 10th October
9am – 4pm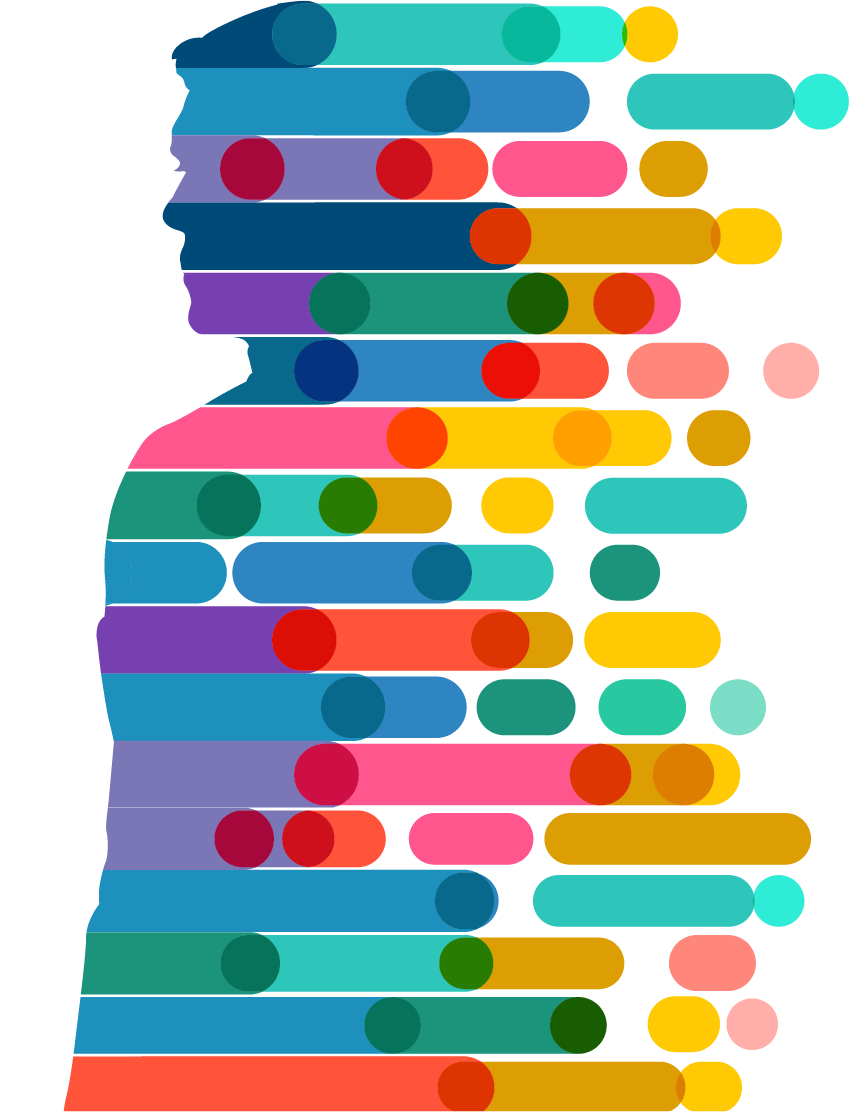 approved by the Faculty of Occupational Medicine
This year, we have brought together our specialist partners to share our vision for the future of occupational health.
You will hear inspiring talks on innovative new solutions and initiatives, network with like-minded professionals and take away new strategies that make a real difference to people's lives.
Conference curator and our Chief Medical Officer, Dr Philip McCrea says:
Welcome to our annual
Occupational Health Conference.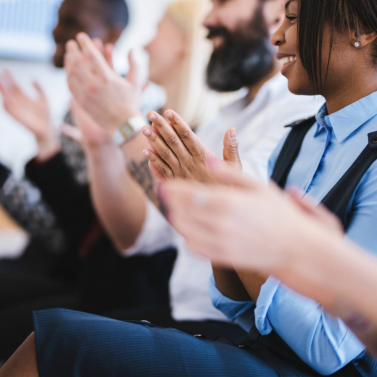 "As technology and AI become increasingly prevalent over the next few years, it is human creativity and ingenuity that will make the difference. Keeping a workforce physically and mentally healthy is essential and occupational health has a vital role to play in this. I am passionate about raising awareness of the need for investment in dedicated and specialist occupational medicine to support employees now and in the future. This conference will highlight how this can work in practice and hopefully stimulate and energise attendees to seize the opportunity to take a fresh approach."
of delegates who attended our 2018 conference said it either met or exceeded their expectations
Who should attend and why?
Hear talks and discussions on a wide variety of topics, including new early intervention strategies in absence management and musculoskeletal and mental health. You can also learn about our new alternative to the Employee Assistance Programme, the Employee Resilience Programme, plus much more.
Anyone who delivers an Occupational Health service, including Physicians, Advisers, Nurses and Technicians will:
Learn about the alternatives to the traditional Occupational Health model

Learn about new solutions for old problems

Discover how all Occupational Health providers may look in five years' time

Understand new initiatives in Occupational Health

Be awarded

5 CPD points approved by the Faculty of Occupational Medicine

9.00am - 9.30am
Registration, networking and refreshments
9.30am - 10.00am
Dr Philip McCrea – Chief Medical Officer BHSF
Setting the scene on why OH needs to innovate
› Why there is an increasing negativity from employers towards Occupational Health which threatens its very existence › Why this trend is likely to worsen › What needs to change? › A recent DWP survey confirms that 96% of OH providers spurn the principles of early intervention › How early intervention could fundamentally change the way OH is practiced in the UK.

10.00am - 10.45am
Malene Nielsen – Managing Director Honeydew Health
Absence is a management issue - not a medical one
› Absence management isn't scary › Meeting the usual suspects of poor attendance › Challenging the myths of absence › Early intervention makes a good business case › What is early intervention? › How to achieve it (good data, measurable triggers, robust procedures, clear advice) › What ROI to expect › Early intervention at its best: A new best practice delivered by Honeydew Health and BHSF › How does it work? Day-1 absence management coupled with Day-1 OH › Findings from trialling this fresh proposition with UK businesses.
10:45am – 11:00am
Refreshments, networking and exhibition
11:00am – 11:45am
Stuart Nottingham – Managing Director Sun Rehabilitation
Cost benefits of early intervention in musculoskeletal absence
What is the evidence behind the concept of MSK early intervention? › How is best practice currently delivered? › What is the evidence to say it is cost effective in the OH environment? › Exploring the key elements of MSK early intervention and deciding which elements are essential, nice to have, or just fluff › Can current practice be improved upon?
11.45am - 12.30pm
Clare Price – Head of Psychological Services CBT Clinics
Cost benefits of early intervention in mental health absence
› Mental Health in the UK – the big picture › Mental health absence - the size of the problem › Mental health absence and the associated costs › Probability of return to work in relation to sickness absence › Critical time for intervention › What does early intervention look like? › What benefits can it bring?
12.30pm - 1.15pm
Lunch, networking and exhibition
1.15pm – 2.00pm
Claire Jones – Sales Director Clear Talents
How small changes can make a big difference
› A succinct overview of Clear Talents and its many benefits › Case studies to demonstrate how Clear Talents can benefit individuals and organisations › Clear Talents profiling may provide an answer to the confusion that surrounds what is and isn't a reasonable adjustment.
2.00pm - 2.45pm
Jayne Molyneux – Head of Managed Healthcare Services Patient Advocate
Managed Healthcare in OH: How does it work?
› The healthcare journey in today's landscape › What is Managed Healthcare? › What are the benefits? › How is it delivered and how can it work? › The positive fit with Occupational Health services.
2.45pm – 3.00pm
Refreshments, networking and exhibition
3.00pm - 3.45pm
Sue Burke – Clinical Standards Manager BHSF
ERP: The replacement for EAP
› EAP : ERP – what difference does one letter make? › Do employees want to become more resilient or do they want their employers to 'sort it'? › How to get improved employee engagement › What metrics will be provided to employers / how can we evidence the benefits of the programme.
3.45pm – 4.00pm
Certificate collection and feedback forms
4:00pm
Summary and close
of our delegates who attended the 2018 conference said the quality of speakers was either good or excellent
Chief Medical Officer at BHSF
Philip is an expert in occupational health with over 28 years' experience. Philip has been a consultant in occupational medicine to over 1,000 corporate clients, and has extensive experience in the management of mental health issues in the workplace, specifically stress-related illness.
Philip has acted as an expert on stress in 168 industrial tribunals and court appearances, more than any other occupational health practitioner in the UK.
Managing Director at Honeydew Health
Malene has more than 15 years' experience in helping organisations in the UK solve their absence management challenges. Malene is recognised as a leading expert on absence management and Honeydew Health continuously works to improve their Cloud-based technology solution to give line managers, HR departments, and senior management visibility and access to real-time reporting, allowing them to make the right decisions for their organisations and for their employees to improve workforce wellbeing and productivity.
Managing Director at Sun Rehabilitation
Stuart is a Registered Occupational Health Chartered Physiotherapist with over 25 years' experience in the field of occupational health. He is the Clinical Director of Sun Rehabilitation which is a SEQOHS registered specialist MSK OH business and Director of Workspace Health which is a specialist DSE and office ergonomics equipment business.
He is a NLP Master Practitioner with a keen interest in ergonomics, active working strategies, and mindfulness.
Head of Psychological Services at CBT Clinics
Clare has over 25 years' experience in mental health services in both clinical and operational roles. Beginning her career as a mental health nurse before specialising in Cognitive Behavioural Therapy.
Clare spent 18 years in the NHS and lectured in CBT at Hull University prior to moving into the private healthcare sector in 2010 where she specialised in Occupational Mental Health going on to design and deliver award winning services across sectors.
Sales Director at Clear Talents
Claire works with organisations to help them ensure every employee has the support they need, by encouraging them to create their own diversity profile. As a result, employees are comfortable and able to perform at their best. Claire made a conscious choice to only work for organisations whose primary focus is to make a difference to peoples' lives.
It's not often that a company asks employees: Tell me about your circumstances? How can we support you? ClearTalents asks these questions of every employee and then provides the solution. That solution often being OH.
Head of Managed Healthcare Services Patient Advocate
With a background in Primary Care as a District Nurse Team Leader, Jayne had the good fortune to work at an innovative GP practice who drove forward the managed healthcare agenda. Jayne trained as a case manager in 1998 and developed this approach in Primary Care, a forerunner to the Community Matron role.
Jayne's career evolved into service development and improvement with project management across strategic development of services in Community Trusts. Her experience in the field of managed care led to a spell in the private medical insurance arena as both a Clinical Change Manager and latterly as a Business Change Manager.
Clinical Standards Manager BHSF
Sue is a highly respected Occupational Health professional who has extensive experience of OH delivery, management and standard setting within the commercial sector and the NHS. After running her own successful OH business in the South West, she became one of the founding influences of BHSF OH as Clinical Director.
Her role at BHSF now encompasses compliance in relation to clinical standards and the exciting new strand that is the Employee Resilience Programme.

This year we are hosting our conference at the Edgbaston Park Hotel, part of the University of Birmingham, one of the world's top 100 institutions.
Just two miles from Birmingham city centre the venue is easily accessible by car, bus and train. For more details visit www.edgbastonparkhotel.com/location
Refreshments and lunch will be served throughout the day.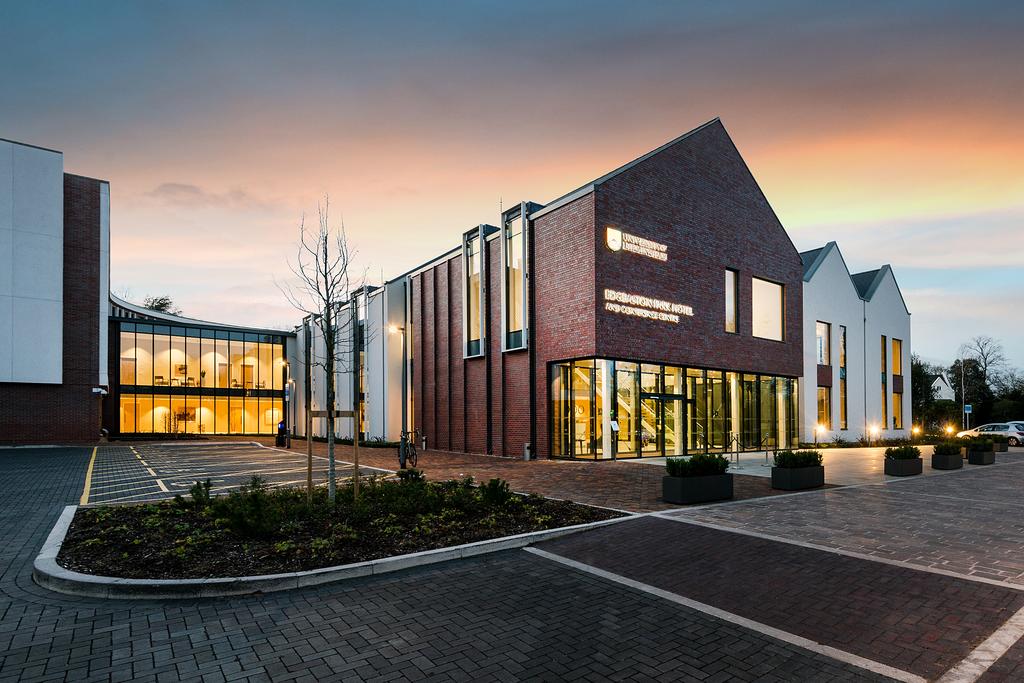 To secure your booking, click the button below to proceed to Ticket Source
Book your place today for only £195 +VAT.

© 2019 BHSF. BHSF Limited is authorised by the Prudential Regulation Authority and regulated by the Financial Conduct Authority and Prudential Regulation Authority. BHSF Employee Benefits is authorised and regulated by the Financial Conduct Authority.
© 2019 BHSF